GET UP AND D
O

WN Y

O

UR STAIRS SAFELY
Feel Safe and Stay In The Home You Love
As we age, our mobility begins to decline and stairs in your home can easily become a dangerous obstacle.
The installation of a stairlift can help remedy this danger for you and your loved ones.
GET UP AND D
O

WN Y

O

UR STAIRS SAFELY
Feel Safe and Stay In The Home You Love
As we age, our mobility begins to decline. If you have stairs in your home they can easily become an obstacle and even dangerous when moving about your beloved home.
The installation of a stairlift can help remove this danger for you and your loved ones. It can also provide you the chance to regain that feeling of safety for anyone that has to go up and down a set of stairs.
⭐ ⭐ ⭐ ⭐ ⭐
"This company truly cares about there customers they go out of their way to help you I will always be grateful to them and thank you Mr Robbie for taking care of my stair lift chair" - Doretha S.
Home Accessibility Solutions
Serving Chicagoland Area
National Seating & Mobility - Chicago Metro
5444 East Ave Unit A
Countryside, IL 60525
⭐ ⭐ ⭐ ⭐ ⭐
"Beautiful, quick, clean installation of a quality product. The installers were top of the line. They were personable, knowledgeable, and answered all questions that I had. In addition to answering my questions, they demonstrated the various components and functions of the stairlift ... I am extremely pleased with how quickly this unit was installed. I would recommend them to anyone needing a stairlift installed" - John S.
The Pr
o

cess

o

f Getting a Stair Lift

Step 1
Home Evaluation
One of our Trained Technicians will come and complete a Home Accessibility Evaluation. Afterward, they will discuss the report with you and make recommendations specific to your home accessibility needs.

Step 2
Purchase Approval
After discussing your options, you'll give us your approval on a purchase agreement and we will put the order into our system for processing.

Step 3
Delivery & Install
Once the products arrive in our facility we'll schedule an install time that fits your schedule and availability. Most installs are completed on the same day.
Why Choose National Seating & Mobility
At NSM, we are uniquely positioned to deliver accessibility solutions that are made specifically to meet the needs of each and every client.
We're local, we're experienced, and we are ready to help keep your home safe and accessible for you.
15k+ Installed
In 2021 we installed over 15,000 stairlifts in local communities just like yours! We're committed to doing, even more, this year and helping to bring safety and independence to our customers' homes.
45 Local Branches
We're here we're local to your community. If you're on this website, then we serve your community. Chances are we've been doing it a lot longer than anyone else in your area, and we'd love the chance to earn your business.
12+ Years
On average our technicians have over 12 years of experience in Home Accessibility services. These teams are consistently training and staying up to date with the latest equipment and safety protocols to keep you moving safely in your home.
See What Our Happy Customers Say About Their Stair Lift Installations
What a wonderful experience! When I called to ask questions, I was given upfront and honest answers right away. They even gave you the pricing right over the phone without hesitation. I was promised an in-home consultation and that there would be no pressure to make a decision on the spot from the sales person. They were true to their word. This was by far the most comfortable purchasing experience I've ever made. The installer did a phenomenal job and spent time teaching us how to use the lift. I could not be happier! - Andrew F.
I am overwhelmed with the friendly, professional matter in which the NSM team took the time to inform, communicate and assist in providing much needed information & help with the stair lift. Their efforts in making everything run smoothly & efficiently was exceptional! I would recommend them to anyone!! Great job! Great service! Caring people! THAT'S NSM! Thank you from the bottom of my heart. You made life a lot easier for me! THANKS! - Tina C.
Service was excellent for a chair I had installed for my brother. I live in another area of the country and NSM made the whole process very easy. I cannot say enough good things about this company! - James A.
What Matters When Choosing a Stair Lift Installer
As we age, our mobility begins to decline. If you have stairs in your home they can easily become an obstacle and even a danger for moving about your beloved home. An installation of a stair lift can help remove this obstacle and provide you more freedom and regain that feeling of safety and independence in your home.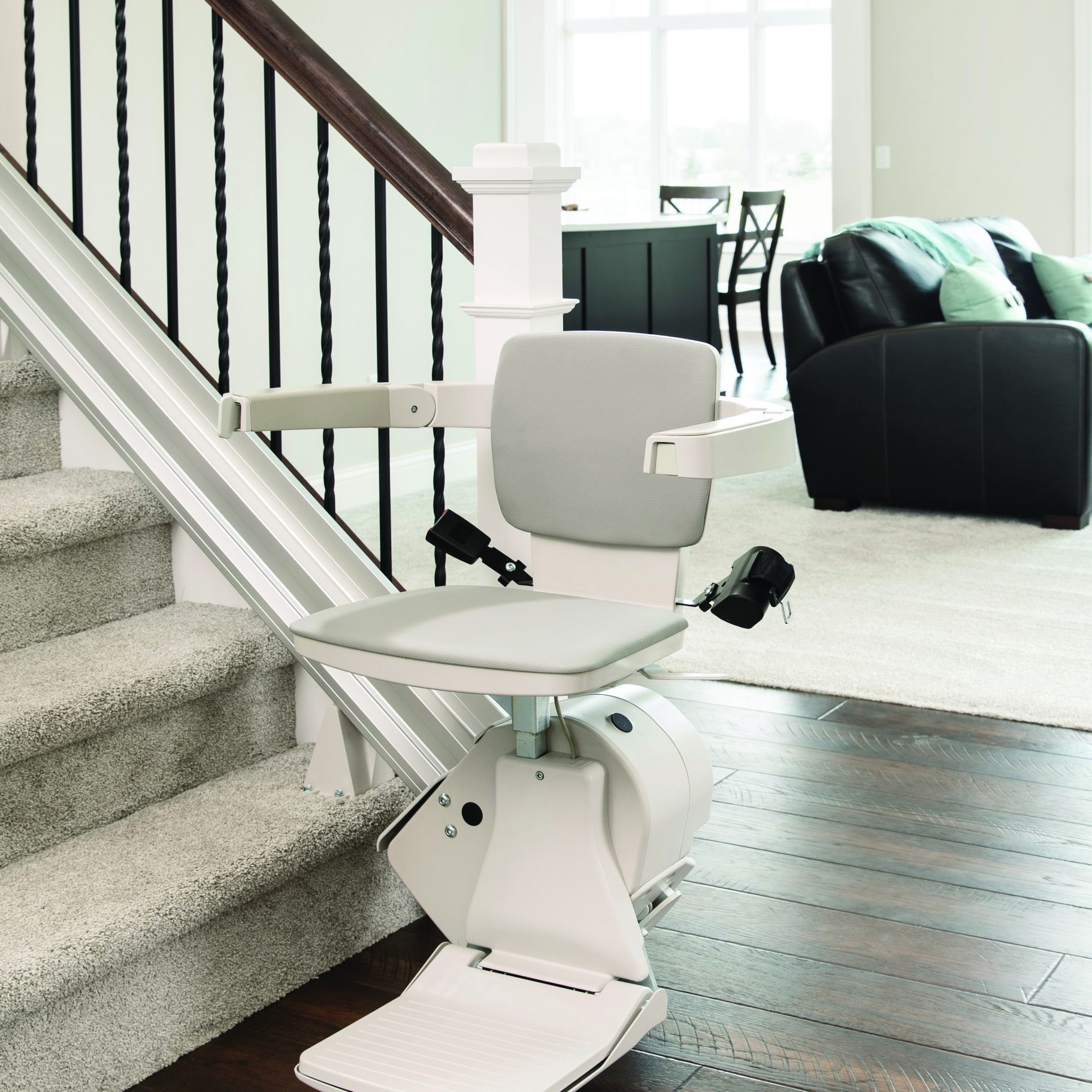 NSM provides stair lifts that can be fitted to any existing staircase so you can move up and down your stairs with ease. Our stair lifts are compact, ergonomically designed, and made to last.
Industry Leading Warranty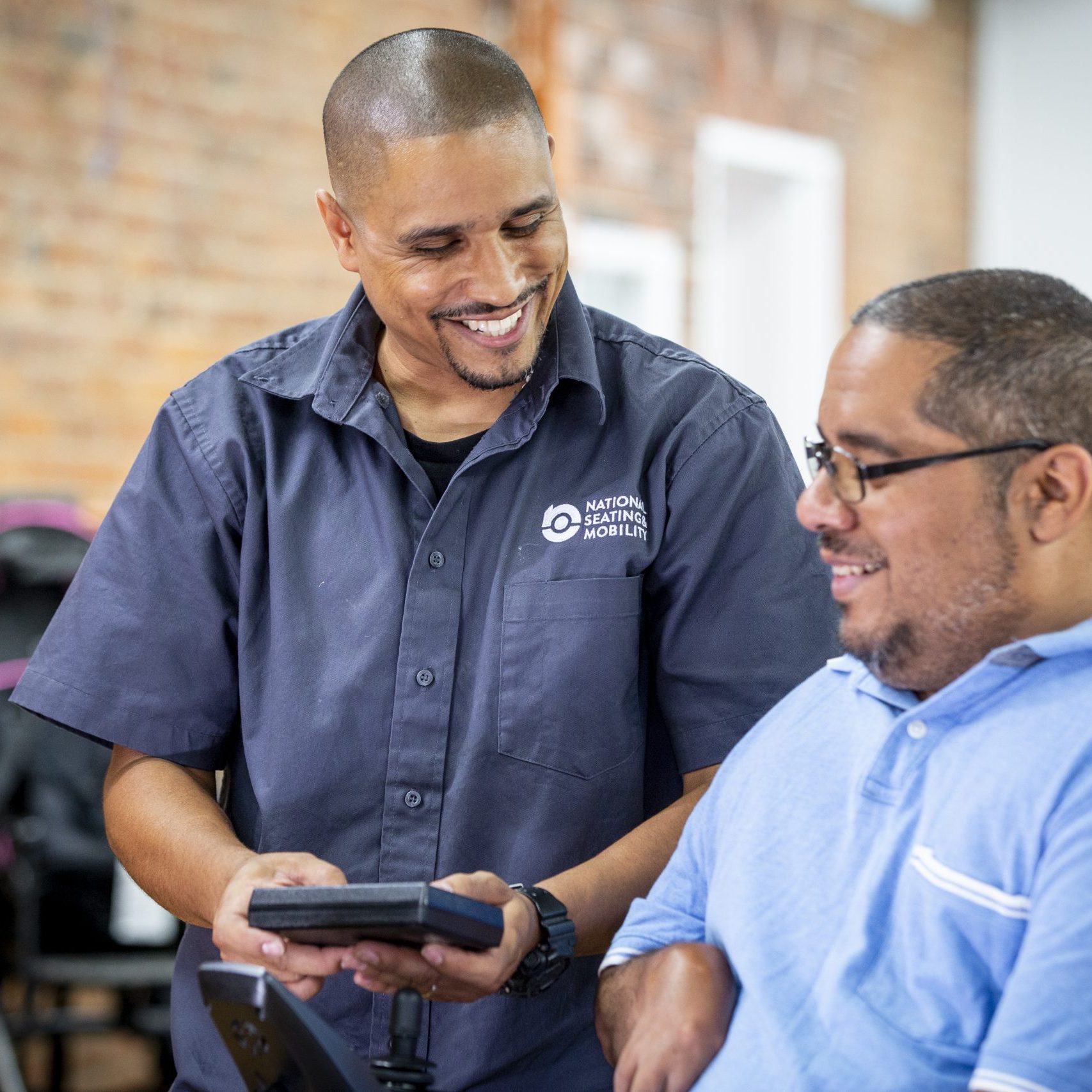 We only offer products that present industry-leading warranties. We want you to feel confident about the products that you bring into your home.
Superior Customer Service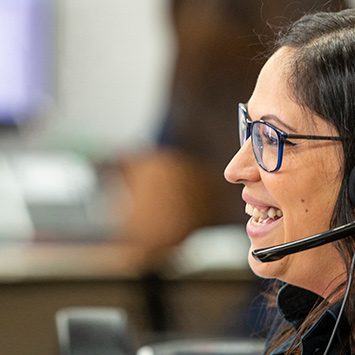 At NSM we guide every client through our service experience, making sure we deliver the best solution for your home.
Factory Trained Installers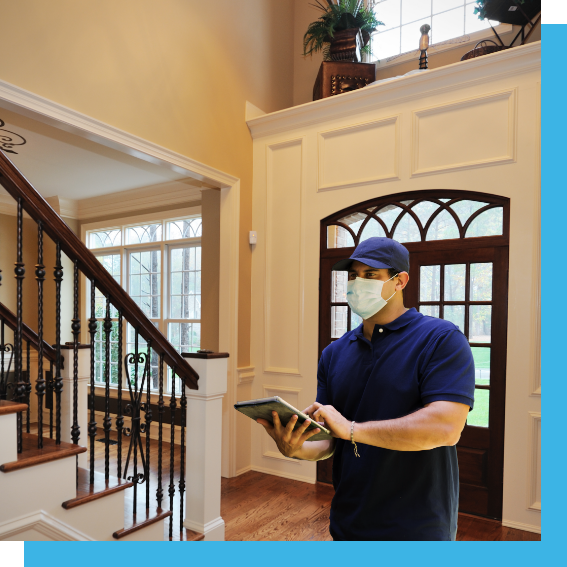 The NSM Tech that installs your stair lift has been certifiably trained directly by the manufacturer of your stair lift. So you have the confidence it's done right.
Trustworthy Service Providers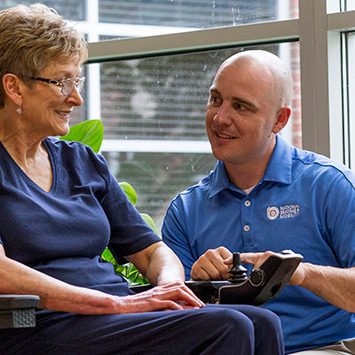 With 150+ locations throughout the country, NSM provides the expertise from a national leader in home accessibility - with the trust you demand from a local business.
Ready to See How We Can Help?
Schedule your FREE in-home stairlift consultation with NSM Chicago by calling 215-293-0510 or filling out the form below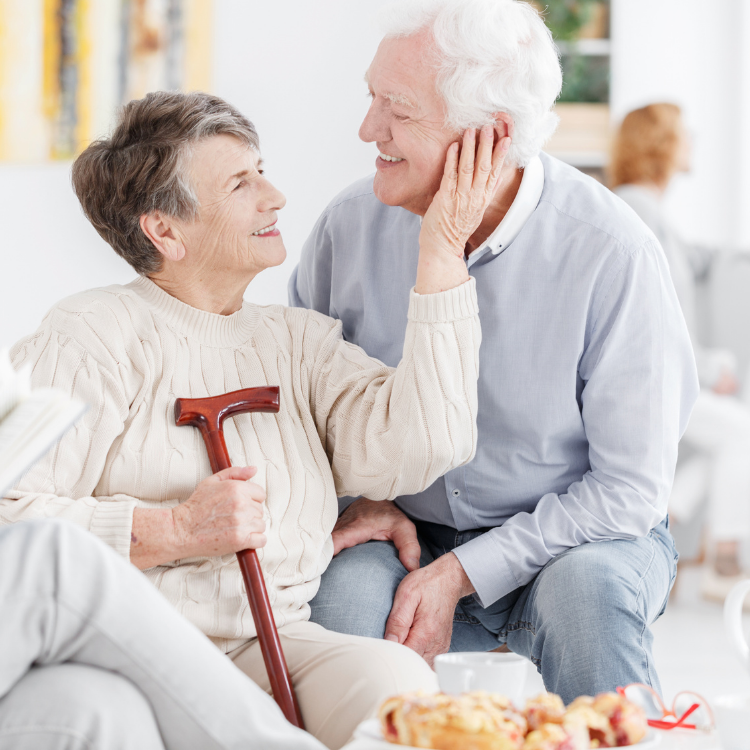 Still Have Some Questions?
STRAIGHT - OR - CURVED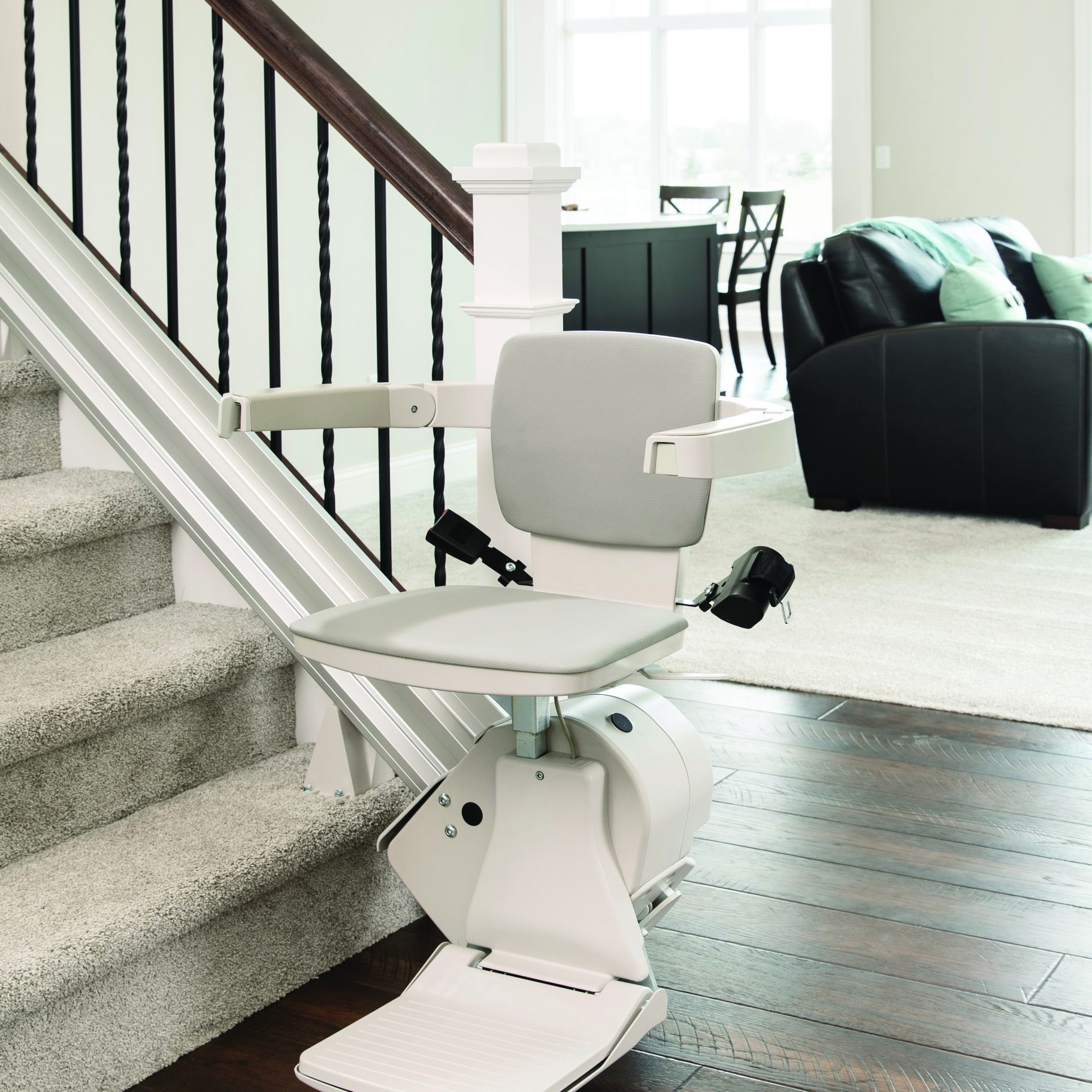 This is the most commonly-used stair lift in homes today. With both indoor and outdoor options, these stair lifts run a straight line either to the second floor of your home, a basement, or your backyard.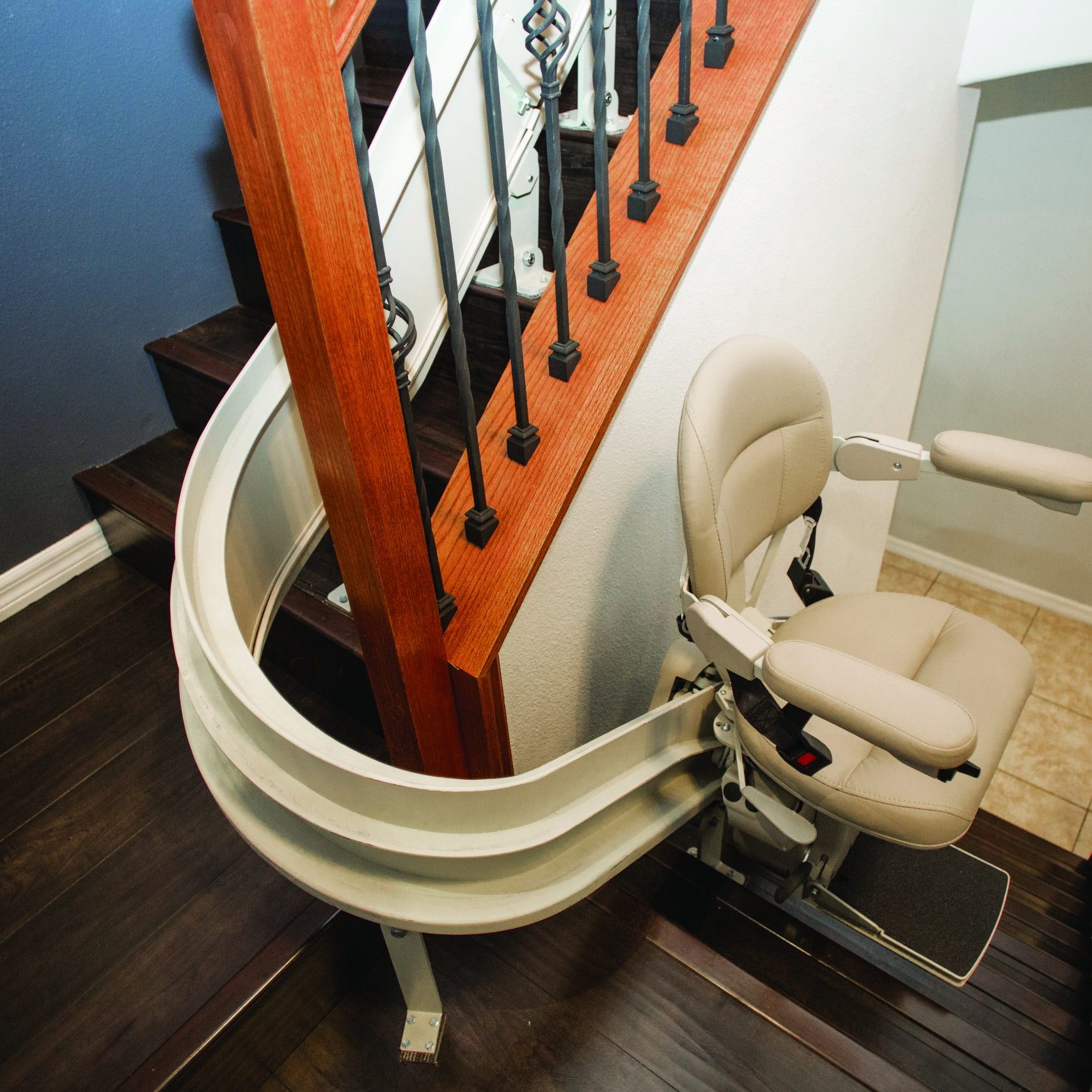 If your staircase features an elegant curve, you need a stair lift that can navigate it. These are custom-fitted to your unique indoor or outdoor staircase for a smooth, safe ride.
How Much Does a Stair Lift Cost?
STRAIGHT VS. CURVED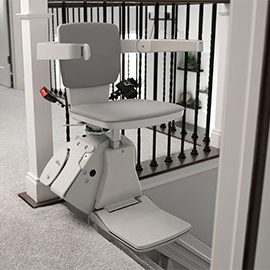 $2,500 - 5,000+
Generally, straight stair lifts are simple which makes them an affordable option to age safely in your home. Prices vary based on options. Heavy-Duty models are also available.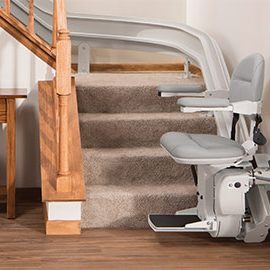 $8,000+
Curved stairlifts are more complex and intricate to fit into specific in-home applications. With a more complex and customized solution, the costs increase, but we guarantee the fit.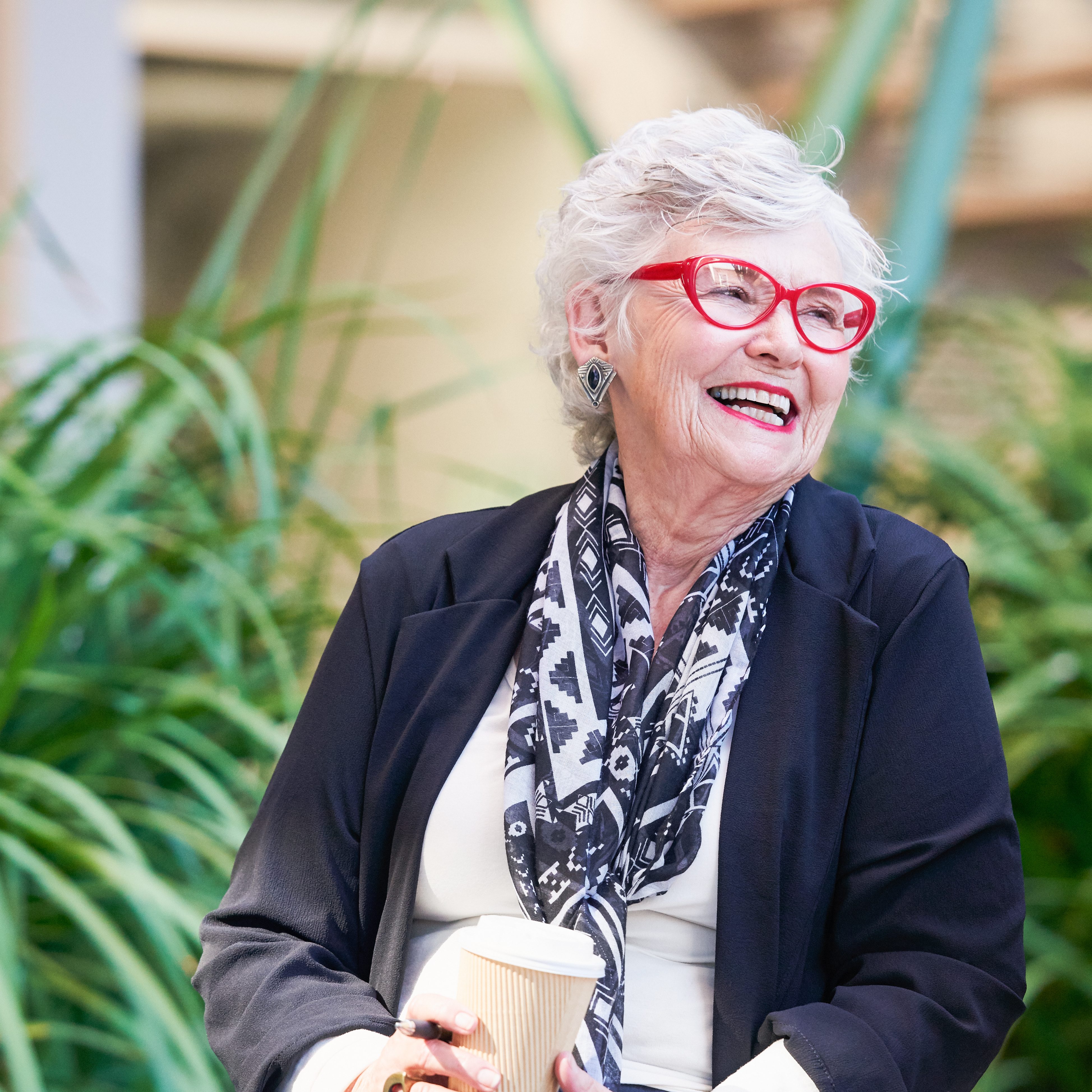 Schedule your FREE in-home stairlift consultation with NSM Chicago by calling 215-293-0510 or filling out the form below