Receive a FREE Preventative Maintenance Service ($225 value) with all Stair Lift Purchases*
Fall Prevention Month Savings Event
Do you find yourself avoiding going up and down the stairs? We can help! Join us in raising awareness about fall prevention and protect yourself and your loved ones from unnecessary accidents.
Our residential stair lifts can be fitted to most existing staircases so you can easily move throughout your home. Don't miss out on this limited-time offer – shop now and save!
Receive a FREE Preventative Maintenance Service ($225 value) with all Stair Lift Purchases*
⭐ ⭐ ⭐ ⭐ ⭐
"NSM has done an excellent job. They were able to accommodate my schedule and timing and did it all in a very professional manner. I have always had excellent service with NSM."
– Vince T.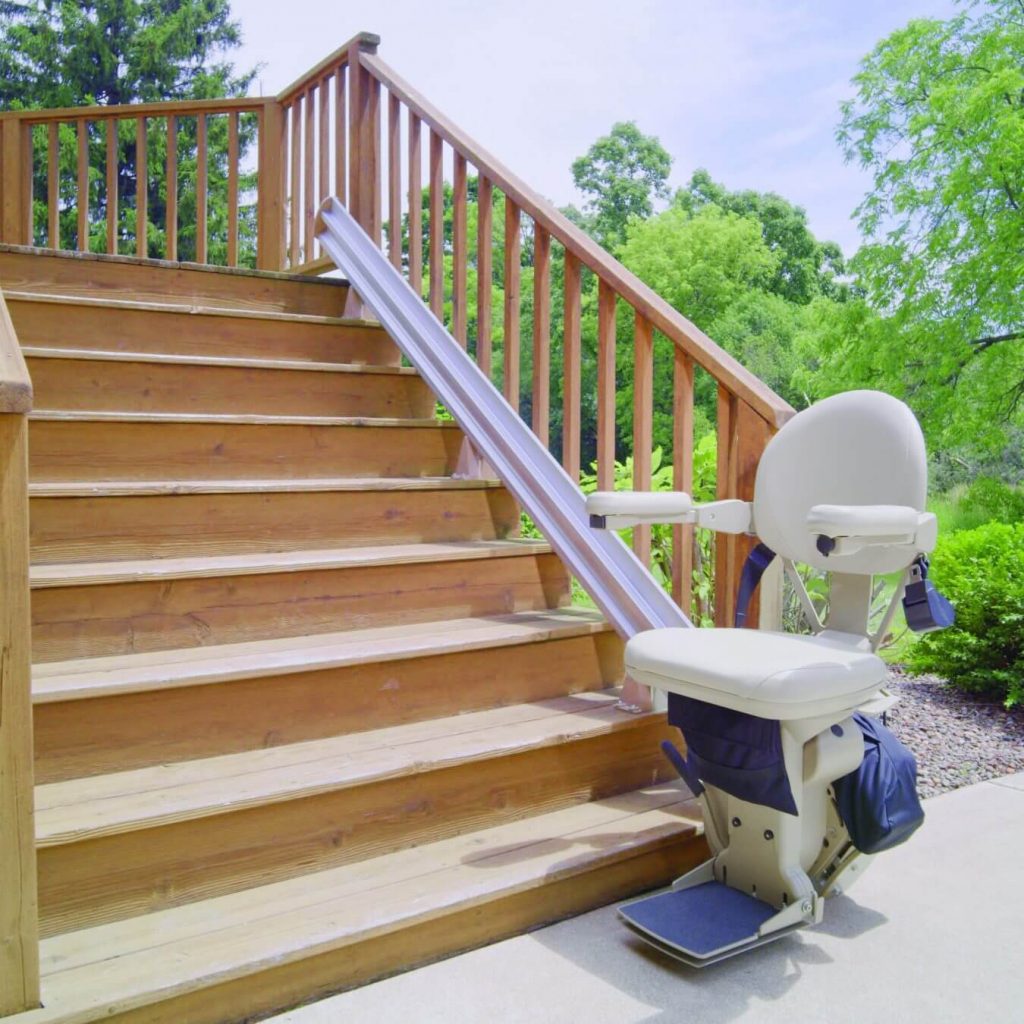 Installing a chair lift can provide you with more freedom and help you regain a feeling of safety and independence in your home. At National Seating & Mobility, we offer:
The Highest Quality Chair Lifts
Our chair lifts are compact, ergonomically designed, durable, and can fit virtually any existing staircase so you can move throughout your home with ease.
Industry Leading Warranties
We only use products that offer industry-leading warranties. We want you to feel confident about the products you rely on for mobility.
Factory Trained Installers
The NSM Tech that installs your stair lift has been certifiably trained directly by the manufacturer of your stair lift, so you can be sure that it's done right.
We understand that installing a chair lift can seem like a big decision. That's why we make getting started as easy and convenient as possible.
Schedule FREE Consultation Today!
Call today and we'll provide you a full quote for installing your new chair lift.
Schedule an in-person consultation and one of our Trained Technicians will come to you.
Why should I choose National Seating & Mobility?
At NSM, we are uniquely positioned to deliver accessibility solutions that are made specifically to meet the needs of each and every client.
We're local, we're experienced, and we are ready to help keep your home safe and accessible for you.
k+
In 2021, we installed over 15,000 stair lifts in local communities like yours! We're committed to doing even more this year to bring safety and independence to our customers' homes.
We've got 45 local branches across the U.S. If you're reading this, then we serve your community. Chances are we've been doing it a lot longer than anyone else in your area, and we'd love the chance to earn your business.
+
On average, our technicians have over 12 years of experience in Home Accessibility services. Our teams are always training and stay up to date with the latest equipment and safety protocols to keep you moving safely in your home.
*Offer valid on all stair lifts purchased from September 1, 2023 through October 31, 2023. Service must be scheduled by the customer between 12 and 24 months after the stair lift installation date.